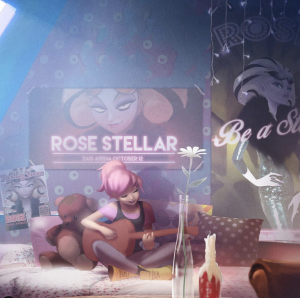 "width="189″ height="350″ class="alignleft size-medium wp-image-3053" />
Katy Perry stars as Melody.
For as long as she can remember Melody has been a dreamer with a passion for music. But she doesn't believe in her voice. She doesn't see herself as star material. Not like her idol, Rose Stellar. One day, while playing music at the park she gets an unexpected visit from the queen of pop herself and that was when her life was about to change forever.
Director: Jeremy Zag
Cast: Katy Perry